Transforming Lives, Inspiring Hope
CGCFcares envisions a world where compassion, education, and support unite to create lasting change. Through our unwavering commitment to enabling those who serve our community the most we seek to be a beacon of light, spreading love
and hope to all individuals and communities. 
CGCFcares was founded in 2008 to transform lives and uplift communities by championing three pillars of impact: growing strong families, developing dynamic leaders, and helping those in need that serve our communities each day.    
At CGCFcares, we follow the example of Jesus Christ, dedicating ourselves to serve others with unconditional love and compassion. Our mission is to uplift lives and communities through Enabling Youth & Education, Extending Humanitarian Aid, and Empowering Veterans. By embracing individuals from all walks of life, we aim to create a nurturing environment that offers healing, support, and transformation to those in need, reflecting the boundless grace of God."
Through innovative programs, dedicated partnerships, and compassionate outreach, we strive to create a world where every individual has the opportunity to thrive, regardless of their circumstances. Together, we believe in fostering hope, fostering resilience, and fostering positive change for a brighter, more equitable future."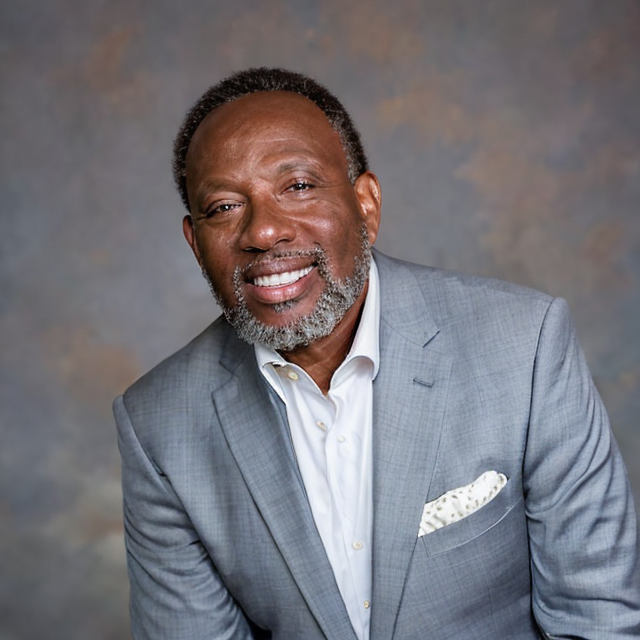 Dr. Amos Bankhead
As the visionary force behind CGCFcares, Amos Bankhead has dedicated his life to making a profound difference in the world through compassion, faith, and action. Rooted in a deep sense of purpose and guided by their unwavering Christian beliefs, Dr. Bankead embarked on a journey to empower lives and build a brighter future for those in need.
Dr. Amos Bankhead is a retired Chief Warrant Officer who served in United States Navy where he served over 30 years. Traveling worldwide through the military gave him a global perspective on helping those in need. Driven by an unyielding desire to respond to the world's challenges with hope and compassion, Dr. Bankhead founded CGCFcares  to create an organization that not only supports individuals and communities in need but also shines the light of God's love upon every life they touch. In preparation for this work, Dr. Bankhead studied at and has advanced degrees from the University of Southern Carbondale, Truth Bible College, and Florida State College.
Dr. Bankhead has served as Head Chaplin for numerous regional and federal organizations, such as the Justice Coalition, Disabled American Veterans, and the City of Jacksonville. He is the General Diocesan Administrator of Florida with Alliance Partners Network International (APNI) Organization.
Dr. Bankhead's relentless pursuit of positive change and his fervent belief in the potential of every individual has been the driving force behind CGCFcares' success. Through his leadership and dedication, the organization has grown from a small grassroots initiative to a beacon of hope, impacting lives across the United States and beyond.
Dr. Deborah "Doc" Bankhead
Dr. Deborah "Doc" Bankhead is a retired educator and the heart and soul behind CGCFcares. With an illustrious career spanning over 35 years in the field of education, "Doc" stands as a guiding light in the lives of countless individuals. She has earned various degrees, including a Master's in Theology and a Doctorate in Ministerial Counseling.
Throughout her remarkable tenure as an educator, "Doc" poured heart and soul into nurturing the potential of their students, instilling in them not only knowledge but also values of kindness, empathy, and perseverance. Her passion and commitment to her students did not go unnoticed. "Doc" was awarded the prestigious Duval County Teacher of the Year award not once but an incredible four times. Including being chosen for Who's Who among American Teachers for three consecutive years (2004-2006).
As a result "Doc" has become a sought-after motivational speaker known for her ability to "lift the low, push the slow, and empower others." After retiring from her teaching career, "Doc" knew that their journey of empowering lives had only just begun. Driven by a burning desire to bring about positive change on a larger scale, she helped found CGCFcares— believing that every individual deserves an opportunity to thrive, regardless of their circumstances.
CGCFcares remains a radiant expression of her love for everyone as she continues to inspire through her motivational speaking engagements. Guided by faith, compassion, and an inclusive spirit, the organization touches the lives of those in need, carrying forward the legacy of Doc's transformative impact.